Artists and Contributors
*in no particular order*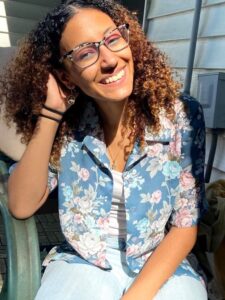 Ariel Deane
Ariel is a senior at Framingham State Univ. in Massachusetts. She majors in Criminology, minors in Art, and has been working on #TeamSapphire to develop this project from it's conception. Her art is featured as the front and back cover of Our Palette!
Yewanda Ambeke
Yewanda Ambeke is a self-trained contemporary visual artist from Lagos, Nigeria. A Clinical pharmacist by profession, Yewanda uses "abstract realism" in her artwork as a major tool for inspiring change. Donate by PayPal using: [email protected]
Gozi Afdoli
Gozi considers themselves "an actor, not an artist", based in Indonesia. They like to travel and participated in Inktober this year.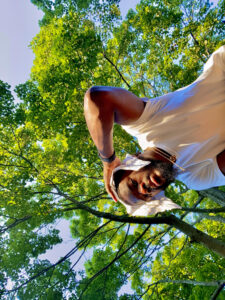 Labdhi Shah
Labdhi Shah is a self-taught finger-painting artist with pieces currently on view at the international virtual exhibition: Ikouii Open, Collective Impact in Atlanta, GA. ⁠
⁠
She works as a practicing art therapist, having a Masters in Clinical Psychology. Shah writes, "only through painting, that she has expressed the deepest parts of herself, which cut to the core of her humanness, understanding the meaning of her being." Donate through PayPal using: [email protected] ⁠
Javaun Dixon
Javaun Dixon, who goes by Von, is a 21 year old artist from Massachusetts. He has been in love with art since he was young. He started off only drawing with pencil and paper, but now has progressed into different mediums like: digital photography, painting, and graphic arts. ⁠
Milicent Fambrough
Milicent is a contemporary artist and writer from San Antonio, Texas. They have a youtube channel that features their art. Donate using PayPal using: [email protected]
FarZana Akhtar
Farzana is a freelance photographer with a professional background and is based in Bangladesh. She typically explores feminine narratives in her work, usually surrounding the theme of social/gender equality.
Arpa Mukhopadhyay
Arpa Mukhopadhyay is an emerging artist based in Pune, India. She believes that art is the greatest therapy known to mankind and has been painting since the time she was six. Arpa loves acrylics and mixed media. She turned pro around three years ago and her paintings have since been featured in homes and exhibitions around India!⁠
Tyrza Bazile
Tyrza is a self taught artist based in Massachusetts. She sees art as a reflection of the self and the world. She makes use of different mediums to challenge herself and develop her skills. ⁠
Merudjina Normil
Merudjina Normil is a Black Haitian-American, non-binary interdisciplinary artist currently residing in Pittsfield, MA. They are an alumni of Williams College and Pittsfield High School. They are interested in how different mediums can tell a story and hold a story. They see art as a medium of healing and community. Art is a reminder that the process is about moving through and allowing time to see, to be, and to heal.⁠
Lizette Nin
Lizette is a mother and an artist who currently resides in Barcelona, attending La Escocesa Barcelona residency through 2021. Her portfolio of work consists of a wide variety of printmaking projects.
Aayush Chandrawanshi
Aayush Chandrawanshi is a recent graduate from the National Institute of Design with a Masters in Photography Design; from Raipur in India. His projects explore different communities, alternative cultures, and certain social issues that affect society. ⁠
⁠
He prefers working with photographs and moving images as a medium of expression. He is also interested in Documentary filmmaking and Archiving projects where he experiments with visual approaches. He also believes in Activism through imagery, which is instrumental in affecting social, political, and cultural change.⁠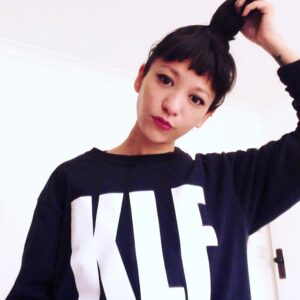 Nine Yamamoto-Masson
Nine Yamamoto-Masson is a French-Japanese artist, theorist, academic, writer, community organiser, editor, and translator. In academic research, artistic, and activist practice, her work analyses the gendered necropolitics of (neo)coloniality with regard to the legacies of European and Japanese colonialism and how they presently manifest as configurations of power and economies of knowledge that exert violence on bodies and futures. She studies the modes of organisation of networked resistance, and the workings of resistant memory challenging hegemonic dominant narratives, focussing on the role of art and inter-diasporic, internationalist, inter-generational solidarities. She is a PhD candidate at the University of Amsterdam. In 2018 and 2019 she was a visiting researcher-artist at Hiroshima City University. Donate through PayPal using: [email protected]
Culkeeen
Culkeeen is an artist from South France. He "pretends to be able to draw or paint with his own two hands when he should get a real job to feed his twin cats." Always ready for art challenge and collaboration. Donate by PayPal using: [email protected]
Erhan US
Erhan is a conceptual artist and author from Turkey. He's participated in over 70 exhibitions in over 20 countries. He's quoted on his website saying "artwork should be the object that would raise awareness".
Iván Carbonell Machuty
Iván is an artist from Camagüey, Cuba. He received both a Bachelors in Humanities and Art as well as Education. Since he was in preschool, he "remembers spending long hours drawing my fantastic world. In the classroom, everyone brought sheets to my table so that I could draw pictures." He has been featured in many exhibitions across Cuba and has won awards in contests such as the Abel Santamaría National Contest. 
Mazhar Naveed
Mazhar Naveed is a creative being and multidisciplinary artist based in Dubai, working in the field
of architecture and design. He received his B. Arch from the National College of Arts Lahore in 2012.
He started his art career after his first graduation from Foremen Christian College in 2003. With over 40
successful exhibitions under his belt, provokes the engagement of visitors to covering, socio-political
and contemporary features of cultural landscape dealing with historical background.
His artwork; 'Belief and Identity' have been awarded as a permanent collection of the Lahore
Museum in 2013. He has been served Lahore Museum Pakistan and achieved to exhibit special
exhibitions related to ancient Indus Valley and ancient cultures. Moreover, he has been served as a key
role in the UNESCO-Lahore Museum projects. He has been invited to speak at the ICOM International
Conference at Milano, Italy in early 2016. In 2018, his research paper 'The Seeds of Future' has been
published in ICOM magazine. He also has been established the KHAKAH organization which reaches
out to potential young talent, artists, and designers to promote their works.
Eiman Adeil
Eiman A. is an emerging self-taught visual artist, medical doctor, wife and mom based in Atlanta Georgia. Eiman's artwork is heavily influenced by  the surrealism pioneers, pop surrealism movement and tasteful "thought provoking" fictional novelty. It also reflects the artist's fascination with human Psychology and the wonders of the subconscious mind, in her work you will also find a touch of her multicultural background "African, middle eastern, Islamic and American cultures".
          Eiman's artwork ranges from acrylic paintings to clay sculptures to the artist signature 3D resin paintings.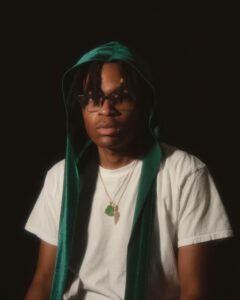 Tyree B
I'm a 22 year old photographer/Graphic designer. Photography and art is my passion, you can sorta say they saved my life in a way. Without art I don't know what or where I'd be in life.